Friday Inspiration: Som Sabadell Flashmob
Friday, September 14, 2012 - No Comments » | Tags: Friday Inspiration
One of my favorite flashmobs: Ode to Joy!
Sign up for Christine's weekly Happiness Tip email...It's FREE!
Free Video Guide
5 happiness mistakes parents make and how to avoid them
"It's amazing! It really works!"
-- Dr. Mehmet Oz, endorsing Dr. Christine Carter, on The Dr. Oz Show.
Blog Archives
"I "prescribe" your book to all of my clients! When parents start Happiness Habits from day one, they are confident that they are creating a family that will be healthy and happy for years to come."
Dr. Jessica Michaelson, mother of two, Oakland, California
"Raising Happiness transformed me and my family. It's the only parenting book that I refer to time after time -- and I'm a book worm. The small changes we've made have been fabulous (profound) for me and my husband."
Caroline, mother of two, Virginia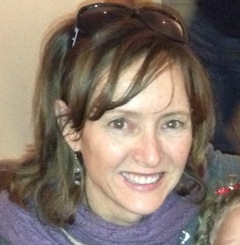 "Wow. I have never really participated in an online community like this, and I have to say it is incredibly inspirational. I feel honored to be in the company of such honest, thoughtful, self-aware people."
Lisa, mother of two, Madison, Wisconsin
"I am still hearing positive feedback from moms and dads about ways they are trying to make gratitude a more intentional part of their lives."
John Weems, Associate Pastor, Family Ministries, Lafayette-Orinda Presbyterian Church, California

"Christine knows her stuff — from the latest research and from real life with her children. Her teaching style is funny, warm, and empathetic. The result is a thoroughly enjoyable class — with the promise of real results at home. I highly recommend Raising Happiness!"
Debbie, mother of twins, Piedmont, California
"Christine, your work has made a positive impact on me and my family in more ways than you can imagine."
Louella, mother of one, Phillippines
"My wife and I have been putting your advice into practice, and it is making a difference by giving us confidence and helping our kids."
Erik and Natalie, parents of two, California

"Fabulous advice that works."
Tweet from Dr. Alex Barzvi, Assistant Professor at the NYU School of Medicine, and Director of Madison Psychology
"What a fantastic class this is! WOW! I am finding this class SO helpful. I knew that some things worked better than other things...I just didn't have all this neuroscience to explain it."
Lani Gerity, blogger and artist, Nova Scotia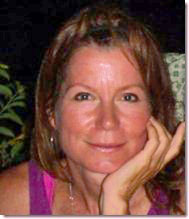 "Hearing Christine Carter speak, and reading her Happiness Tip emails, have changed how I view the world."
Jane, mother of one son, age 10, Mill Valley, California
"Loved learning about why happiness matters in Plano! Thanks for sharing your passion!"
Tweet from Renee Godi, Principal of new STEAM, PBL Academy in Plano, Texas
Read more testimonials...