Free Resources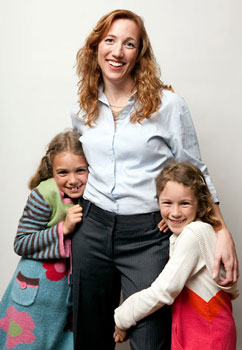 Thank you for your interest in my work!
Parents who teach and practice "happiness habits" (foundational skills for resilience and emotional intelligence) raise happier kids AND are happier themselves. Happiness habits also dramatically increase the odds that children will succeed socially, academically–even athletically!
LEARN to be happier — Free!
The first step is to sign up for my Happiness Tips Email. Read what people are saying about them, then sign up to receive them!
Free Happiness Resources:
This page features free content, but there are more resources available. If you like this, and are seeking more ways to learn, consider reading "Raising Happiness," taking a class with me, or check out my individual coaching. Thank you for your enthusiasm!
May you be happy,

---
Wisdom 2.0
I love love loved being at Wisdom 2.0 this weekend. One of the great highlights of my life.
A Lesson on Focus
Photo by Michael Dales I'm naturally very distractible and messy – a "big-picture thinker, but not so much a detail person," as my father would euphemize when I was younger. I'm often … Read more…
Instructions For A Bad Day
Having a bad day? Take a few minutes to listen to these truthful and poetic words. Let them uplift you and know that this too shall pass.
Tuesday, January 27, 2015
Microsoft
Private Event - Redmond, WA
Sunday, March 1, 2015
Wisdom 2.0
San Francisco, CA