"Dr. Carter is a skillful speaker. Her stories are personal and filled with practical advice. She's engaging, thoughtful and very persuasive."
— Stacey Clark O'Hara, Juniper Networks
"Dr. Carter joined us for a senior leader program and enlightened the group with how to find their flow. She's passionate, funny and real. Her personal stories allowed the group to develop connections to her, and realize similarities in themselves and each other. Everyone left inspired to make positive changes to their lives, and even better, with concrete tips about how to do so."
— Shawna McDonald, Executive Development, Google
"Dr. Carter's presentation was motivational, inspirational and full of take away value. We loved it! One member commented that it was a reminder to simplify and focus on one at a time. I can't wait to read "The Sweet Spot" and learn more. Thank you Dr. Carter!"
— Brenda Boeck Tellier, Peak Advisor Alliance
"Dr. Carter's presentation in Denver was VERY well received. I've been flooded with emails this morning praising her. She's truly a dynamic individual and we (and the 30 schools that we had represented) were thrilled she came to our school. Thanks again!"
— Meredith Bloomberg, Parent Education Network, Graland Country Day School
"I wanted to tell you how much I enjoyed Dr. Carter's presentation at the Toigo Foundation. It was great to hear the recent relevant research that she shared as well as her own personal experiences.
Thank you for the work that you do—we can't get enough advice about how to be happy and how to help others do the same."
–S. Blake-Beard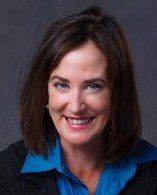 "Dr. Carter brought the house down, got a standing ovation, and made us HAPPY. Beautiful evening."
–Sara Flitner, Board of Directors, CLIMB Wyoming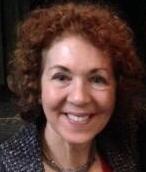 "What you can't see [in our amazingly positive evaluation/survey results] are the wonderful conversations that continue to be generated throughout the Glenbard community — in our school buildings and our homes. Dr. Carter we are grateful for you!!"
— Gilda Ross, Glenbard School District Student Ed Community Projects Coordinator
"Dr. Christine Carter's work is being practiced in a variety of contexts — therapy, learning curriculum, positive psychology research, neuropsychological research, etc. This type of thing is in its infancy and I believe it will take off soon. My hope is that the more familiar we become with these kinds of concepts, the better we will be able to integrate them on a variety of levels as these fruits of this research blossom into evidence-based programs and ideas!"
– Jeff Money, Glenbard North Social Worker
"We loved your speech and you were a total hit. You did a fabulous job! Your speech was fascinating and centrally important. It received universal praise. Thank you, thank you, and thank you!"
– Michael Mulligan, Head of The Thacher School, in response to a commencement speech
"Thank you Dr. Carter for pushing my love and excitement about parenting into the stratosphere! The research, stories, and media you presented, confirmed, without question, the importance of deliberate parenting choices for happy children and a happy family. Even days after your presentation I get choked up thinking about the joy and beauty possible in a family where happiness is the priority. Even though my daughter is only a year old, your presentation makes me excited about her future and our decision to weave your techniques into our family's daily routines. Thank you for the inspiration and motivation!"
– Elizabeth, mother of one, San Clemente, California
"Loved learning about why happiness matters in Plano ISD! Thanks for sharing your passion!"
– Tweet from Renee Godi, Principal of new STEAM, PBL Academy in Plano, Texas
"We really appreciated your presentation earlier this month! I am still hearing positive feedback from moms and dads about ways they are trying to make gratitude a more intentional part of their lives."
– John Weems, Associate Pastor, Family Ministries, Lafayette-Orinda Presbyterian Church, California

"Congratulations on being a part of Ted Talks! Love being inspired by your blog!"
– Tweet from Kate Fineske, blogger of On-the-go-momma, mother of three, Ohio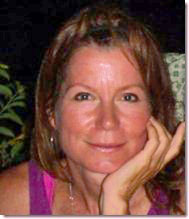 "Hearing Christine Carter speak, and reading her Happiness Tip emails, have changed how I view the world."
– Jane, mother of one son, age 10, Mill Valley, California

"I loved hearing you speak yesterday and feel that I am now on a good path for increased happiness."
– Lisa, mother of three, Ojai, California

"Christine translated years of sociology research into pragmatic frameworks on how to grow meaningful relationships in our life. She exceeded my expectations and delivered material that I use both in professional life as a leadership coach and in my personal life."
– Katia Verresen, KVA Leadership, Sausalito, California 

"Learned much from you over the weekend at Learning & the Brain! Thank you!"
– Tweet from Lisa, an english and journalism coordinator for the Plano Independent School District, Texas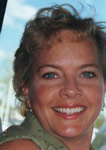 "Wonderful keynote! We hugged people in the elevator."
– Tweet from Michelle, an elementary curriculum coordinator in North Pole, Alaska
Use Dr. Carter's visit to create a happiness movement within your community! Read about the Friends' School "gratitude project" which they launched with Dr. Carter's visit and keynote speech.