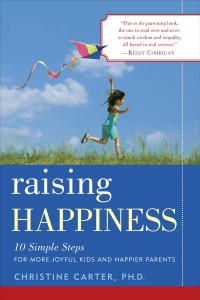 Get a FREE copy of Raising Happiness: 10 Simple Steps for More Joyful Kids and Happier Parents when you sign up for any Foundations I
What You Will Get From This Class:
Greater happiness yourself-both as a parent and an individual
The best ways to create a new routine (and break bad habits).
Ways to raise children's emotional intelligence and school performance
Why perfectionism is a particular form of unhappiness-and how to combat it
How to foster grit and resilience in kids
Learn more here.

Spring Cleaning for The Soul
What You Will Get From This Class:
Tools for combating materialism
TV guidelines: How much is too much?
Mental health stats of college-bound kids (the picture is not rosy) and the solution to these daunting statistics
Tips for how to raise siblings who are friends
Why holding a grudge is not a happiness habit–and how to raise forgiving kids
Tips for feeling happier when you (or your kids) are feeling bad
A go-to list of techniques to feel happier instantly
Four skills you can teach your children to make them luckier
Three easy ways to promote confidence and optimism in your children
Ways to raise kind children
Learn more here.