Do you think you worry too much about your children? Too little? How much is enough?
Generally, I believe worry is a waste of time and energy. For nearly 20 years I battled what was probably an anxiety disorder disguised as perfectionism, so I know what a happiness killer anxiety is.
So I rarely write posts that will make parents more anxious about their children, or parenting.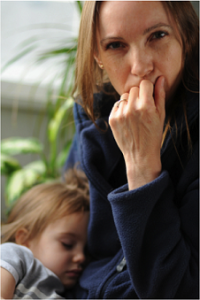 But, I am worried about my children and their friends. It would be irresponsible of me to tell you that our kids are alright. Many are not.
I've just returned from a board meeting at a highly selective prep school that is fending off the "specialization ethos" that dominates the culture of higher education: the notion, created by the astoundingly competitive college selection process, that kids should not necessarily be well-rounded, but that they should have specialized, honed, and unique talents by the time they reach puberty. It isn't enough to be a varsity soccer player or elite cellist anymore; kids need to be the best striker in town, or to have played at Carnegie Hall.
Pressuring our children to specialize young, to achieve, to compete with more and more kids for few spots at elite colleges is soul-crushing for them. It destroys the peer culture so important to teens; it ingrains cliques; it heightens their stress.
Continue this post here–on the Raising Happiness blog at UC Berkeley's Greater Good Science Center–where I provide some numbers for you to consider and advice for raising kids who don't fall into the large minority of kids that is really struggling.