Do you love your family but feel busy and overwhelmed by your life?  Are you in career or life transition?  Do you crave time for quiet reflection, rest, and renewal? Join me at a retreat dedicated to cultivating the most important happiness habits in ourselves and in our children. Hosted at the spectacular Esalen Institute in Big Sur, CA.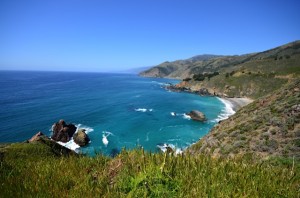 Raising Happiness Weekend Retreat
July 26 – 28 2013 at Esalen Institute, Big Sur, CA
Drawing on what psychology, sociology, and neuroscience reveal about the factors that create joy in our lives, I will teach the simple happiness skills I speak and blog most frequently about.
Topics include:
Why your own happiness is critical for your children's success and happiness.
How to find more joy in your parenting and romantic relationships, even if you feel like you don't have enough time.
How to eliminate happiness-killers from your relationships and daily life.
This workshop is appropriate for couples and for single parents interested in lowering stress and bringing greater joy into their lives. Parallel children's programming is available for parents who would like to bring their 5-12 year-old kids.
Location Details
Esalen is a spectacularly beautiful retreat center on the Big Sur coastline of California.  Located on 120 acres of fertile land carved out between mountain and ocean and blessed by hot mineral springs gushing out of a seaside cliff, Esalen has provided retreat to more than 1 million people.
Cost & Registration
Registration is open on the Esalen website. I would be thrilled to meet you there. You are strongly encouraged to book your room today; accommodations are limited and sell out quickly!
What People Are Saying About the Raising Happiness Esalen Retreat
"My husband and I loved that retreat and it still [over a year later] reverberates in our lives. Most powerful was the acknowledgement of external stresses and what we could do to minimize those effects on our son." — Anne in Los Angeles
Can't Make It in July?
Consider enrolling in a Raising Happiness online class!  You will learn simple skills that set the stage for emotional health and confidence in our children, while helping parents become happier themselves.