Hello Dr. Oz Show viewers!
If you're on this website for the first time, welcome! We are so glad you are here. We offer tools for raising happiness: in you, your family, and your community.
If you haven't already, I hope you'll sign up to receive my free Happiness Tips emails! Emails are sent out weekly on Tuesdays. Enter your email here and you'll also have the option to receive the monthly newsletter from UC Berkeley's Greater Good Science Center:
Wasn't the show fun? We'd love to know what you thought of the show and the happiness boosters.
Warmly,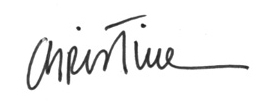 Happiness Tips Testimonials
"Each Happiness Tip takes less than one minute to read, but they make me think, and they make me happier. I share them all with my clients."~ Kendra Perry, Wellness Coach, Chico, CA
"Fabulous advice that works." ~ Tweet from Dr. Alex Barzvi, Assistant Professor at the NYU School of Medicine, New York City, New York
"Christine Carter is smart, witty and real. And she knows her stuff." ~ Robert, film producer and location scout, Los Angeles, CA
Read what other people are saying about the Happiness Tips.