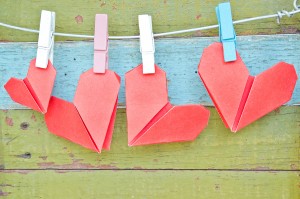 Transform your relationship in four weeks! Rekindling Romance — an online class you can take on your own time — will help you build a foundation for a passionate, long lasting, and joyful relationship.
This class will help you:
Take your relationship to the next level. We'll discuss easy and effective strategies for feeling closer to your partner.
End recurring arguments once and for all. We'll discuss how to categorize the problems you have in your relationship, decide which problems you can live with, and solve the problems you don't want to deal with any more.
Build a foundation for a passionate, joyful, and sustainable romantic relationship.
This online class (a Homestudy sampler) includes five video classes, weekly practices, and online coaching with Dr. Christine Carter.
Learn more here.
Now get continuing education credits!
Raising Happiness is a licensed CEU provider by the California Board of Behavorial Sciences. Our license number is PCE 5355. Learn more here.