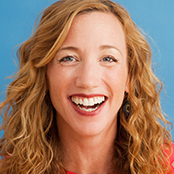 These conversations are designed to teach simple but critical skills for reducing the stress in our busy lives. We'll be talking about how to be productive, well-rested, and happy — even during the busy holiday season.
THIS WEDNESDAY: HOW NOT TO HAVE A BREAKDOWN. Katrina Alcorn, author of Maxed Out: American Moms on the Brink, and I will share our personal low-points balancing our demanding careers and our families. This will be a rich discussion about the tension between the societal forces that make work-life balance hard, and the practical things that we can do as individuals to find ease and joy.
AVAILABLE NOW: HOW TO ACHIEVE MORE BY DOING LESS. Renee Peterson Trudeau, life balance coach and author of The Mother's Guide to Self-Renewal: How to Reclaim, Rejuvenate and Re-Balance Your Life and I share the surprising secret to our high productivity. This call took place on November 5 and the recording is available now.
AVAILABLE NOW: HOW TO FIND STILLNESS IN A STORM. James Baraz, author of Awakening Joy, and I will talk about how to find calm in a world where busy-ness is a marker of importance, and overwhelm is the rule of the day. This call took place on November 12 and the recording is available now.
The calls include Q&A and are held at noon Pacific time. If you can't make the live calls, you can download them later and listen anytime you'd like.
Access to this Teleseries is Simple
This teleseries is a preview of my new book, THE SWEET SPOT: How to Find Your Groove at Home and Work. I'm excited to start sharing this book with you now — even though it won't be in stores until January. To access the teleseries,  pre-order The Sweet Spot and send a copy of your receipt to thesweetspot@christinecarter.flywheelsites.com. We'll give you immediate access to the teleseries!
I hope you'll join us on these exciting calls!