Become an
Extraordinary Parent and
Find Joy in the process
Complete with "try this," science-made-simple tips, scripts, and strategies, Raising Happiness is a one-of-a-kind resource that will help you instill joy in your kids, and, in the process, become more joyful yourself.
What Do We Wish Most for Our Children?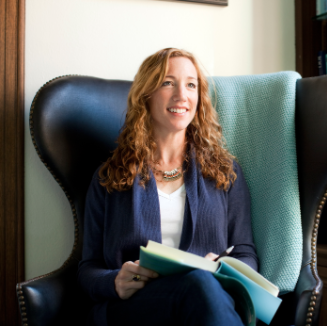 Next to being healthy, we want them to be happy, of course. Fortunately, a wide array of scientific studies show that happiness is a learned behavior, a muscle that we can help our children build and maintain. Drawing on what psychology, sociology, and neuroscience have proven about confidence, gratefulness, and optimism, and using her own chaotic and often hilarious real-world adventures as a mom to demonstrate do's and dont's in action Christine Carter boils the process down to 10 simple, happiness-inducing steps.
With great wit, wisdom, and compassion, Carter covers the day to day pressure points of parenting—how best to discipline, get to school and activities on time, and get dinner on the table—as well as the more
The best way to avoid raising a brat—changing bad habits into good ones

Tips on how to change your kids' attitude into gratitude.

The trap of trying to be perfect—and how to stay clear of its pitfalls

The right way to raise kids—and why too much of the wrong kind can be just as bad as not enough

The spirit of kindnessh—ow to raise kind, compassionate, and loving children

Strategies for inspiring kids to do boring (but necessary) tasks and become more self-motivated in the process
Raising Happiness is for Parents Who…


WANT TO BECOME BETTER PARENTS & PARTNERS 
Learn how to instill positive behaviors in kids such as self-motivation, emotional intelligence, and grit. increase family connections, gratitude, and overall well-being.


WANT MORE JOY AT HOME 
Learn how to replace bad habits (yelling, nagging, bickering) with simple strategies for greater peace, gratitude, and mindfulness.


NEED HELP NAVIGATING CHANGE 
Learn how to reach your children the critical skills they need for resilience in the face of change, difficulty, and family change. Even when life is hard, kids can still be successful and happy at school and at home.


ARE JUST PLAIN BUSY & NEED A BOOK WITH PROVEN RESULTS  
Join thousands of parents who have experienced a dramatically positive shift in their household because of the easy techniques taught in 
Raising Happiness.