Learn How to 
Accomplish More
by Doing Less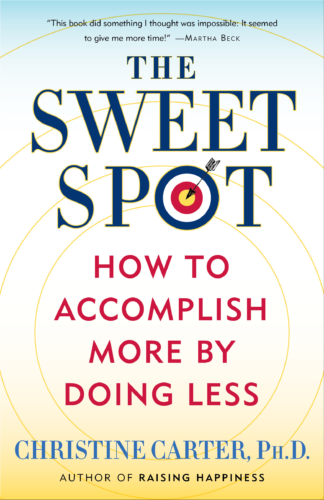 Live in that zone you've glimpsed but can't seem to hold on to — the sweet spot. This is where you have the greatest strength, but also your greatest ease and least stress.
A Powerful Guide to Getting the
Life You've Always Wanted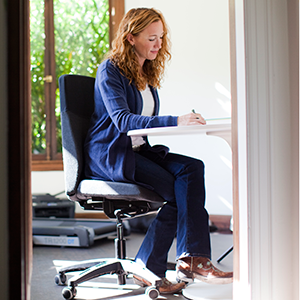 Do you find yourself exasperated by the busyness of modern life? Have too many conflicting obligations and not enough time, energy, or patience to get everything done?
Happiness and productivity expert Dr. Christine Carter shares the combination of practices that transformed her own life from overwhelmed and exhausted to joyful, relaxed, and productive in her best-selling book The Sweet Spot.
In this step-by-step guide, her trials and errors are your reward. From time-saving micro-habits to bigger picture shifts that convert stress into productive and creative energy, The Sweet Spot shows us how to:
Say "no" strategically (and know when to say "yes" with abandon)

Make decisions about routine things once so you can focus on higher priorities

Stop multitasking in order to gain efficiency

Take recess in sync with your brain's need for rest

Use technology in ways that bolster, instead of sap, energy

Increase your ratio of positive to negative emotions