In a little pre-April Fool's Day Friday Inspiration, I love this clever stunt Dove pulled on the people who manipulate our image of beauty.
Even better than the Dove stunt is the Pink Loves Consent campaign, a spoof on Victoria's Secret, the subject of my most recent missive on the Huffington Post and Greater Good. I hope you'll join us in finding a solution to this problem before it hurts more of our children.
I'll leave you today with a stunning comparison. Pictures do indeed say more than words.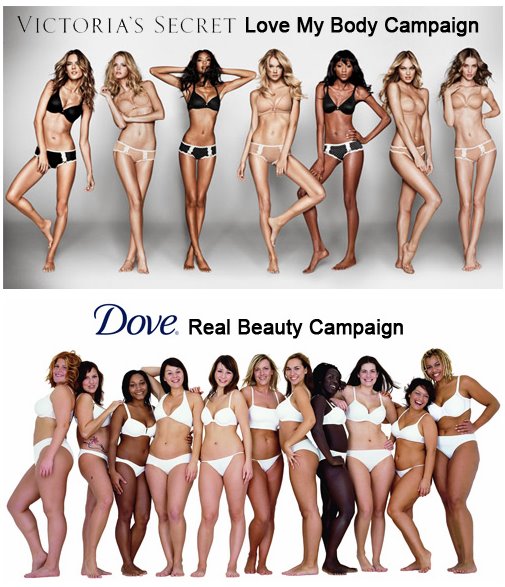 Embrace reality!