Studies show that kids who are emotion coached experience fewer negative emotions and recover more quickly when they are upset.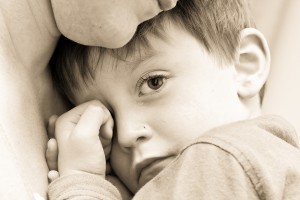 Register for our Raise Kids' Emotional Intelligence online class to learn what do do when children have emotional outbursts and how to tap into kids' self-motivation to do boring but necessary tasks.
Learn why bribes, threats and rewards tend to backfire in the long-run — and why they undermine kids' creativity and problem solving skills.
Learn strategies for tapping into kids' self-motivation, even for boring household chores. Self-motivated kids are more successful, perceive themselves to be more competent, and are less anxiety prone.
This online class (theme Four from the Raising Happiness Homestudy) includes five video classes, online discussion groups, weekly practices, and the opportunity to receive online coaching with Dr. Christine Carter. Learn more here.
Now get continuing education credits!
Raising Happiness is a licensed CEU provider by the California Board of Behavioral Sciences. Our license number is PCE 5355. Learn more here.