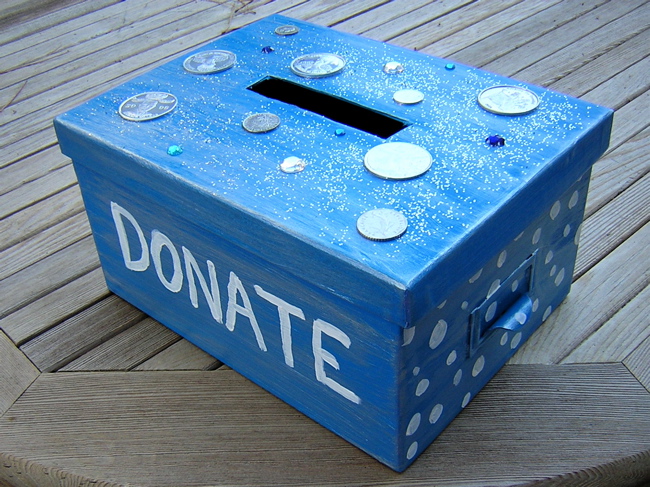 The holidays can be a mixed-bag for some people when it comes to happiness. Many of us tend to look forward to this time of year, but can often feel overwhelmed when it comes. Here are three quick (and science-based!) ways to make the holiday season happier–and less overwhelming–this year.
#1: Create a giving trifecta.
A mountain of research shows that giving to others — particularly those in need — makes us happier, so I'm always looking for ways to buy my holiday gifts from retailers that donate money to causes I believe in. For example, this year I'm going to purchase gifts through the AmazonSmile program using my Chase Freedom card. This creates a giving trifecta: First, I get a gift for someone on my Christmas list; second, AmazonSmile donates a percentage of my purchase to a charity I love (the Tipping Point Community, a local non-profit that fights poverty); and third, I'll donate the 5% cash back I earn when using my Chase Freedom card to Tipping Point.
#2: Let the little things go.
This is a busy time of year, and something's got to give. Let it be the little things. Even though I prefer homemade meals, I become very dependent on inexpensive prepared foods from Trader Joe's at this time of year. And I've stopped being such a perfectionist when it comes to gift giving; although I'd prefer to exquisitely wrap each gift in handmade paper, I get hives just thinking about having to wait in line at the post office to mail those gifts. This year I'm letting Amazon.com do my shipping and wrapping (see tip #1)!
#3: Put your to-do list on your calendar.
One of the things that can detract from our happiness is our extra-long long task-list. Researchers used to think that worry about unfinished tasks was our unconscious mind trying to help us get things done by reminding us of what we still needed to do.
But now research shows that simply making a plan for when we will do a task turns off all those unconscious reminders (aka, worry). Turns out that our unconscious isn't nagging us to do the task at hand, but rather to make a plan to get it done. (More about my plan for the holidays here.)
Want more holiday happiness tips? Join us Tuesday at 5:00pm Pacific Time for a fun little twitter chat sponsored by BlogHer and Chase Freedom — Follow along with #HolidayHappinessBH.