Remember how fun it used to be to receive a handwritten note?
People seem to love posting my weekly "Thursday Thoughts" online, and so we made them into inspirational postcards so that we can all now "post" hardcopies, too.  I thought you, like me, might enjoy sharing them with your friends and family.
Click on the thumbnail to download and and print on two-sided cardstock paper.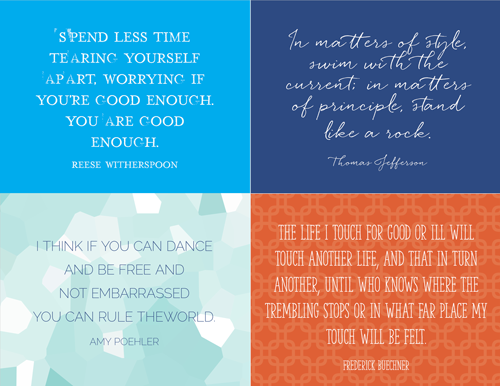 Sign up to receive these inspirational quotes via email once a week:
Emails are sent out weekly on Thursdays. Enter your email here and you'll also have the option to receive our Tuesday email and the monthly newsletter: