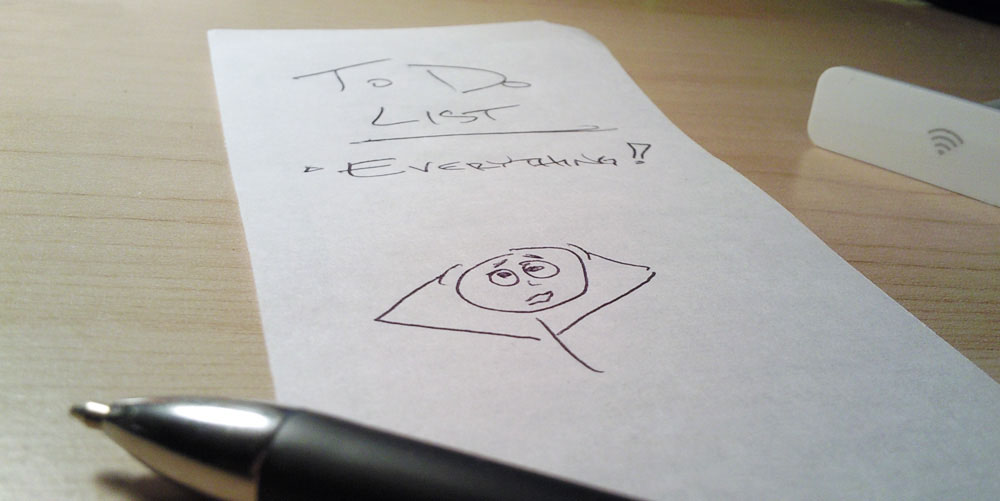 You have a to-do list. But do you have a not-to-do list?
I just listened to a fantastic conversation between Ron Friedman and Peter Bregman that had some surprising suggestions for managing our time better in 2016. (You can listen to it, too, here — it goes live at 2:00 PM EST today, part of a Peak Work Performance Summit that is free until the 15th). One of Bregman's tips was to create a "not-to-do list." Why?
According to Bregman, our success and happiness are based as much on what we choose NOT to do as what we choose to do. I wholeheartedly agree. What things in your life keep you from doing other things that you value more? Which of your behaviors tend to thwart your goals?
When we aren't clear about what we want to do and what we don't want to do, then the things we don't want to do often end up distracting us from our higher priorities. For example, I want to spend more time hanging out with my kids after dinner and after they finish their homework. Ideally, I'll spend 20 minutes with each of them one-on-one. But instead, I often get pulled into my email or back into my work, and poof! Just like that, the time is gone, and the opportunity missed. (Now that my daughter Fiona is away at school, I'm painfully aware of how fleeting and precious that time is.)
I've used Bregman's "6 box" method to establish my priorities and categorize my to-do list for a while now. I wrote about this in The Sweet Spot, and you can learn more about it in his interview. But now in addition to categorizing my to-do items by each of my priorities–and then scheduling my time accordingly–I'm adding something. To each priority, I'm adding a not-to-do list. So under the priority labeled "Nurture my family and close relationships," I've written: Don't go back to work after dinner if the kids are at home.
By being explicit about what I'm NOT going to do–by actually writing these things down–I'm increasing the odds that I'll accomplish my goals this year, and increasing the chances that I'll spend my time on the things that matter most to me.
Photo by Jack.Schultz