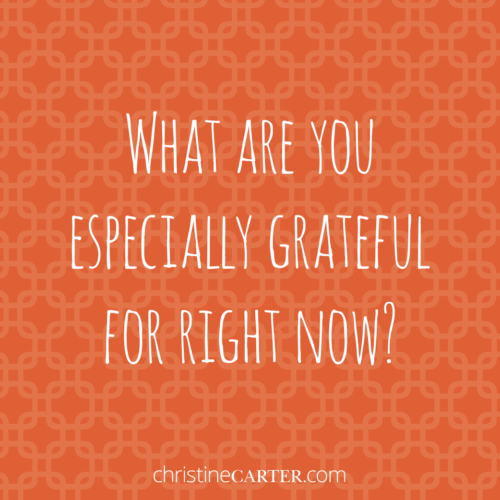 Dinnertime conversation, I've found, goes really well when it's structured. I've posed planned questions for my kids at dinnertime since they were in preschool, starting with "What are you grateful for"? and "What's one good thing that happened today?" They are all teenagers now, and much better at conversation, but I've still found that they talk more openly when we start with a single question that everyone answers.
Conversations like the ones that ensue from the questions
in this blog post
help kids experience themselves as a part of something larger than themselves.