Let's hang out in person! I would love to meet you!! ⁠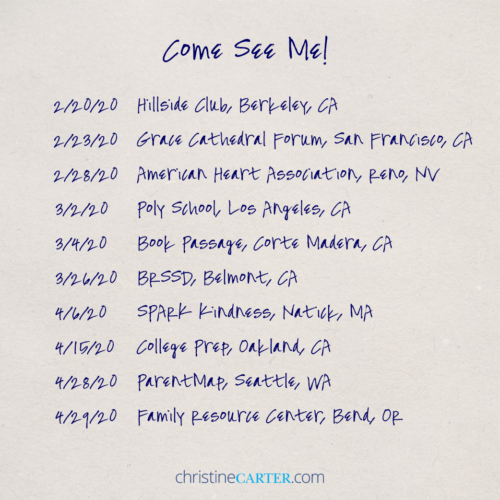 ⁠
Join me at the Hillside Club in Berkeley tomorrow, Thursday, 2/20/20 (how's that for an auspicious date?). Or see me being interviewed by the Rev. Dr. Malcolm Young at San Francisco's majestic Grace Cathedral this Sunday.
Or how about Seattle at the Kirkland Auditorium? If you're on the East Coast, I hope you'll join me at this event just outside of Boston. Or perhaps you'd like to see me in conversation at Book Passage in Marin — I'm pretty excited to talk teens with my old friend Chris Mazzola, Head of the Branson School. ⁠
⁠
See my full speaking schedule here.