Note: I mention in this video that classes are released each Monday; we're releasing the classes on a regular basis, but they are not necessarily being released on Mondays.
I first started creating this Homestudy in 2010, after Raising Happiness was published. From the beginning, this Homestudy has been a labor of love. Back then I was raising my two daughters as a single mother and the executive director of UC Berkeley's Greater Good Science Center. Lots has changed in my life since then!
Several years ago, I married my long-time boyfriend, the father of two kids himself. Our blended household now includes four teenagers (they are 13, 14, 15, and 16). It isn't dull! I love having a big family, and I love being the mother of teenagers. I'm finding that the lessons in this Homestudy are more relevant than ever. It's been really fun for me to refresh this class and see how little my philosophy and coaching has changed.
Then: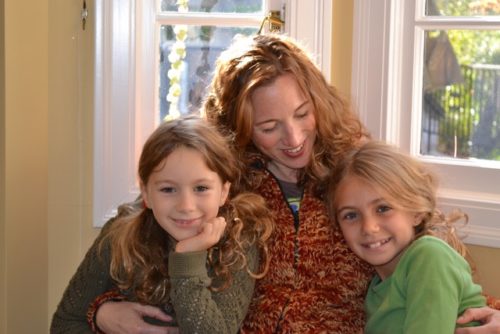 Now: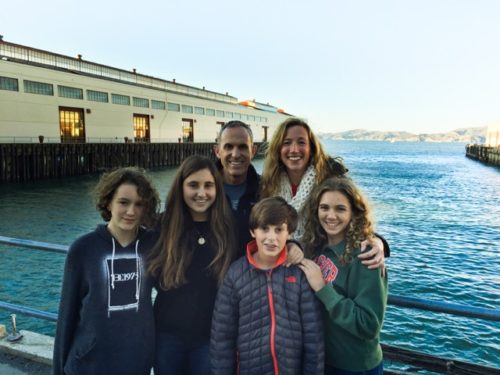 As I say in the welcome video, above: There is always a "buy-one-get-one free" special running in the happiness department. It doesn't matter whether you are taking this class to be happier as a parent, or to raise happier children; the good news is that you will both become happier. Joyful parents model the skills kids need to grow up to be happy adults. And happy kids make it a LOT easier to be happy as a parent.
I hope you enjoy taking this course as much as I enjoyed creating it.
With love,

---
This post is taken from "The Raising Happiness Homestudy," an online course I created as a companion to my book Raising Happiness: 10 Simple Steps for More Joyful Kids and Happier Parents. I'm sharing one "class" from this online course per week here, on my blog. Want to see previous posts? Just click this Raising Happiness Homestudy tag. Enjoy!